Event Registration


"We're Back"

Region Celebration

Director/Development (DD)/

Sweet Adeline Summer School (SASS)


June 17 and 18, 2022


DoubleTree by Hilton Hotel Rochester

150 South Broadway

Rochester, MN
Friday night, June 17 we will gather for a Regional Celebration with awards, singing and an address by our, International President, Joan Boutilier on the current and future state of the Sweet Adelines organization. What a treat!

5:00 - 6:00 pm
Social Hour (Cash Bar)

6:00 to 7:00 pm
Dinner Buffet

7:00 pm
Welcome by RMT
& Joan Boutilier

7:30 pm
Membership Awards

8:15 pm
City of Lakes Mini Show

8:35 pm
Show of Champions
3rd Place Chorus (1 song)
3rd Place Quartet (1 song)
2nd Place Chorus (1 song)
2nd Place Quartet (1 song)
1st Place Chorus (2 songs)
1st Place Quartet (2 songs)

10:00 pm
Open Stage

Saturday, June 18 will be jam packed with learning and fun. Joan will teach us about important barbershop skills like unity, synchronization, and visual communication, coach directors and members of the SASS Chorus. She will also teach directors about setting expectations and how to get the chorus to achieve shared goals.

Saturday morning, June 18
Saturday will begin at 8:30AM (tentative) with physical and vocal warm-ups for all, then we will split into learning tracks for the remainder of the morning.

Directors will spend quality time with Joan Boutilier in the morning. Members will work with regional faculty on vocal skills through PVI's or as part of the SASS Chorus focusing on three regional songs – Locomotion, One Fine Day, and It's the Music that Brings Us Together. Quartets can also sign up to receive private coaching from Regional Faculty coaches.

Saturday afternoon
We will offer a class in vocal and visual communication skills from Joan Boutilier. Joan will then work the SASS Chorus and directors on building, sound, unity, and visual communication with the SASS Chorus.
The workshop ends at 4:30PM (tentative) and members are free to return home or stay for an optional Afterglow featuring more singing and fun beginning at 7PM (tentative). (*Dinner not provided.)

Chorus leadership teams are invited to a reception with Joan from 5:30 to 6:30PM (tentative).

Lodging is available to all at the DoubleTree by Hilton Hotel Rochester - Mayo Clinic Area for a special rate of $139.00/night. Available both Friday and Saturday night. Below you will find a custom HiltonLink to use to receive the group rate. *Group rate has expired.

Come for the fun, friendship, and the music. We can't wait to see you in Rochester.
Register below by
Monday, May 9th.

All those who attend both days will receive a free shirt with your registration. Shirts are from Woman Within. Their sizing is generous. Men shirts will be special ordered based on size specified.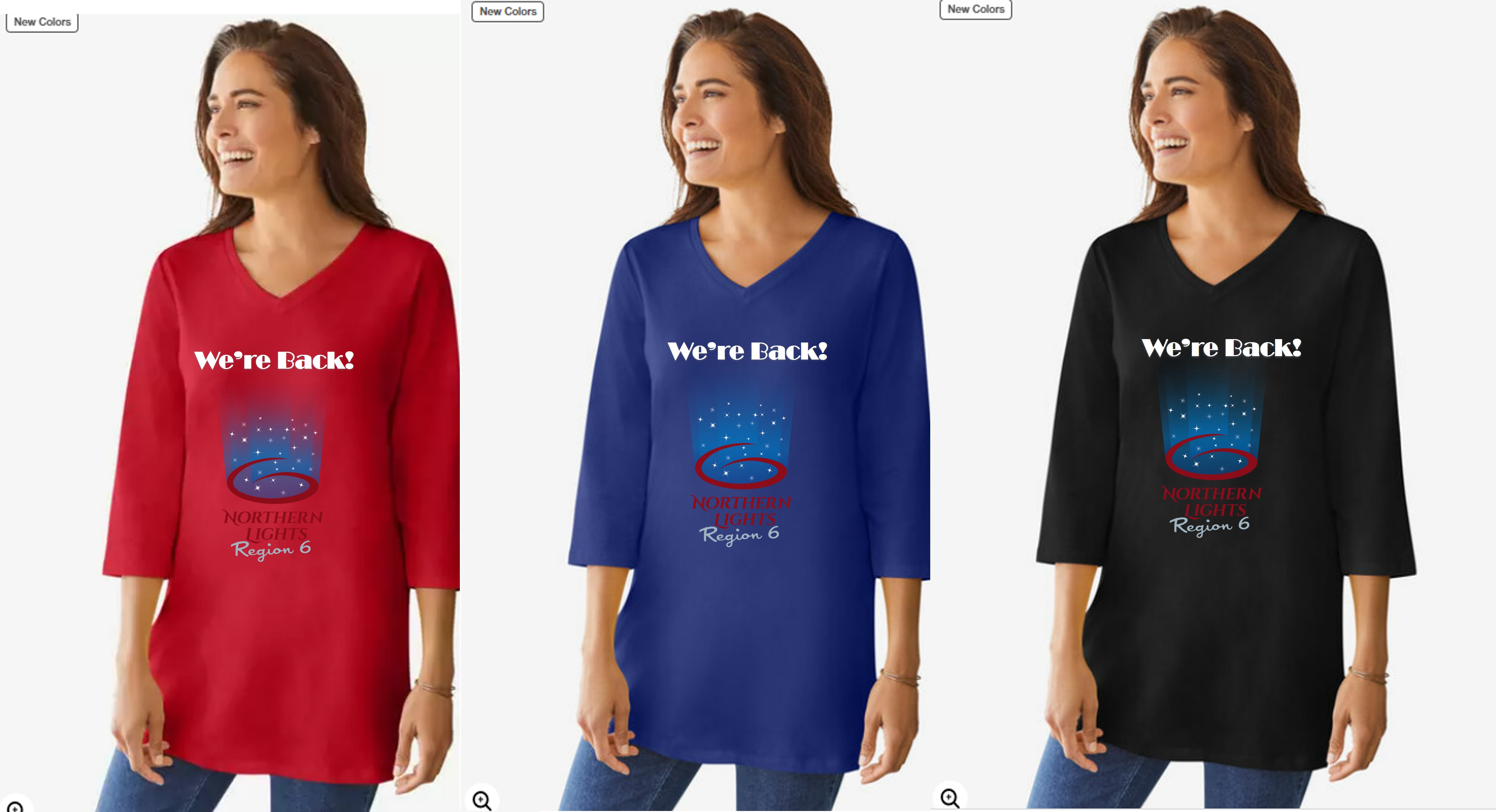 Package 1: $75 - Friday Dinner Buffet, Saturday Continental Breakfast, Lunch, and a Free "We're Back" Shirt.

Package 2 : $50 - Saturday Continental Breakfast, Lunch and a Free "We're Back" Shirt.

Package 3: $25 - Friday Dinner Buffet
*There will be no tuition for the education workshops. Your regional dues will cover all educational expenses. The registration cost will help offset food costs.
Online Registration Closed - Contact Molly Robertson at

mollytenor@gmail.com if you would like to attend.
*If you can't make it, workshops will be recorded and available for viewing after the event.